The Ida Grey Plaid Trench Coat
FINAL SALE

Grey plaid-pattern trench coat with silky inner lining featuring black and white striped material that are visible when sleeves are folded up. Belted waist for a slimmed silhouette.
No stretch

Medium weight

Slightly oversize fit
*Item fits slightly large; please order one size down:.
Model is 175 cm. / 5' 9" in height and wearing a size Small.
Materials
: 65%Polyester
                  33%Viscose
                  2% Spandex
BUST
If possible, get a friend to help. With arms relaxed at your sides, measure the fullest part of your bust, keeping the tape parallel to the floor.
WAIST
Measure around your natural waist (bend sideways - the crease is it) Recommendation: keep one finger between the tape and your body.
HIPS
Stand with your heels together, and measure around the fullest part of your hips, keeping the tape parallel to the floor.
SHOULDER
Shoulder widths are shorter. Have a helping hand hold the beginning of the tape firmly against one side of the shoulder, perpendicular to the shoulder. Wrap the tape firmly across the bust and back of the shoulder blades so that the tape meets the first point. Where the beginning of tape hits on the tape is your measurement.
HEIGHT
Stand in stocking feet with your feet slightly apart and your back to a wall. Measure from the floor to the top of your head. Your height will determine whether you are PETITE, REGULAR, or TALL.
*Click on the image to view it in full size.
Customer Reviews
Heng L.
United States
I recommend this product
02/19/2020
Great
Love this trench coat. The material feels nice and heavy. Great design
Shiying Z.
United States
I recommend this product
12/15/2019
you won't regret it!
I am 5"3' (160cm) and 98lbs. Wears a XS, a little bit wide for the shoulder, but feels comfy. The material is not light but also does not get heavy that it makes you feel like you are carrying a weight over your shoulder. The style is very effortless. I can pair it with leggings, jeans, and skirts, you name it. I wear a cashmere sweater inside it, and it is warm enough for SF's windy winter.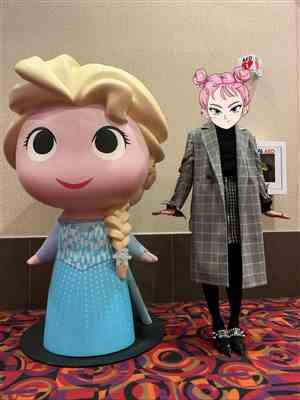 Jin L.
United States
I recommend this product
12/06/2019
good quality + fit + style
This is a really cute trench coat and it fits on me perfect. The sleeves are so cool with the alternate pattern when cuffed. Really fun print that clashes in a good way. for some reason the clashing print makes it easier for me to wear it with other patterns lol! Keeps me warm and it's comfy too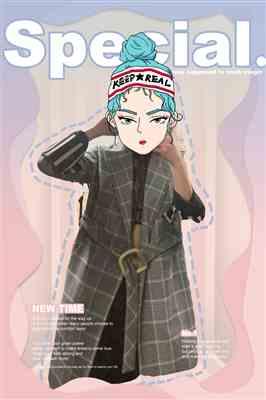 Stella
I recommend this product
09/28/2019
very stylish
this is very stylish! I am 5'' 3' (about 160cm) and get a size XS. The shoulder area is a little bit too wide for me (The shoulder line extends beyond my shoulder) but it looks nice. I guess it is kind of the loose fit. The length reach a little bit below my knees. I need to pair it with a healed bootie. Overall, it is perfect
Miao M.
I recommend this product