Evangeline White Lace Camisole
Simple but sexy. A dainty white lace-trim camisole with a v-neckline and spaghetti straps. Pair with jeans for a casual look or dress up with heels.
No stretch
Light weight
Regular fit
Fabric: 100%Polyester Lining: 100%Polyester
Fits true to size: Model is 173 cm/5'8" tall, 32" bust, 23" waist and 35" hip and wears a size S.
Hand Wash Do not bleach Line dry in shade Do not tumble.Iron cool (max 110°C).Dry clean tetrachloroethyle ne(PCE) only
Numbers shown on this size chart are based on flat product measurements and may differ from actual body measurements.
BUST
If possible, get a friend to help. With arms relaxed at your sides, measure the fullest part of your bust, keeping the tape parallel to the floor.
WAIST
Measure around your natural waist (bend sideways - the crease is it) Recommendation: keep one finger between the tape and your body.
HIPS
Stand with your heels together, and measure around the fullest part of your hips, keeping the tape parallel to the floor.
SHOULDER
Shoulder widths are shorter. Have a helping hand hold the beginning of the tape firmly against one side of the shoulder, perpendicular to the shoulder. Wrap the tape firmly across the bust and back of the shoulder blades so that the tape meets the first point. Where the beginning of tape hits on the tape is your measurement.
HEIGHT
Stand in stocking feet with your feet slightly apart and your back to a wall. Measure from the floor to the top of your head. Your height will determine whether you are PETITE, REGULAR, or TALL.
*Click on the image to view it in full size.
Customer Reviews
Filter Reviews:
everything
Comfort
J.Ing
lace camisole
size S bust
blazers
point
lace design
light
Nice
Thanh N.
United States
I recommend this product
10/24/2020
Love it!
Nice design and color was bright. Fit perfectly.
Chau N.
United States
I recommend this product
10/22/2020
Simple but Elegant
This lace camisole is what I have been looking for a while now!! It is so beautiful and the material is so soft and light! It looks flattering on me and I'm so glad that it fits me so perfect! The lace design are gorgeous and it has become my favorite top now I often pair this with a cozy sweaters or blazers when I have to dress up! Thanks J.ING for blessing us with this Evangeline White Lace Camisole!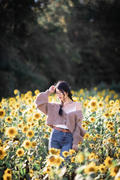 d
United States
I recommend this product
10/22/2020
great top
this top is really a great fit for pants or dress
JianY H.
United States
I recommend this product
10/14/2020
Very nice
Comfort and very nice
MIchelle
Canada
I recommend this product
10/13/2020
Love this camisoe
I wear and match this shirt with everything and anything and it looks very elegant. I love the way it fits. I got both black and white but the black fit oddly smaller compared to white camisole although they were the same size.