Get a step ahead with our pre-season statement pieces. Shop our collection of playful trenches - perfect for the upcoming spring season. Amplify your spring wardrobe with J.ING's signature line of outerwear. We've elevated the classic trench coat, transforming it into a dazzling focal point for your day-to-day ensemble. Notice the level of detail crafted into all of our unique pieces, each one intricately designed with the modern woman in mind. Don't just shop - wear something you truly love. Shop our spring collection now.
Let the light-weight Carolina Coat transport you to spring. Its denim fabric makes it a wearable garment that's perfect for that winter-to-spring transition. Everything about this trench showcases incredible craftsmanship. Pair it with our white Dakota Blouse and black leather Daria Pants. Add some sparkle with our modern Banks Earrings.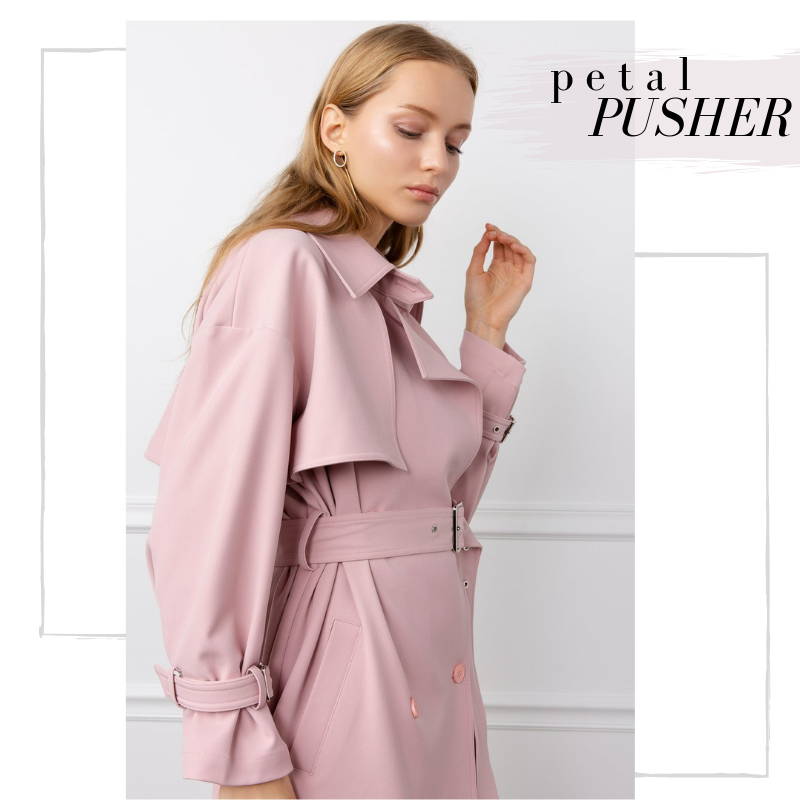 Delicate and pink, our ladylike Opal Coat is a must-have for the spring season. This gorgeous belted trench will keep you warm and dry, while its fine details make it elegant. It truly is the little details that make this coat the tailored, exquisite piece that it is. Pair with the winsome Lavender Blouse and Wren Pinafore for a fresh, flirty look. Adorn with our geometric Pendulum Earrings for added glamour.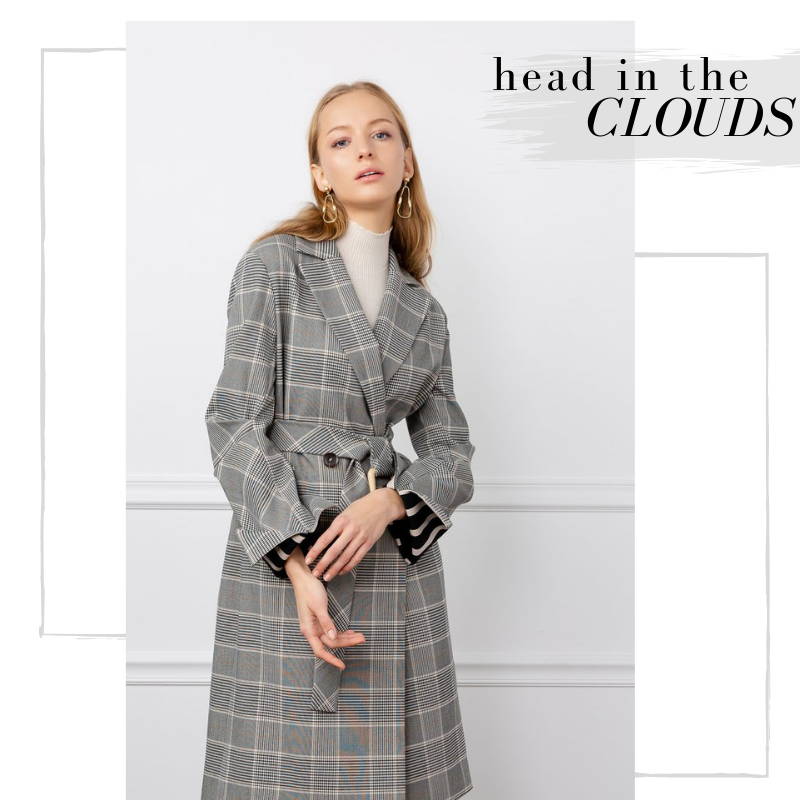 Our plaid Sawyer Coat reminds us of soft grey spring clouds. Get in the spring spirit with our polished, belted Sawyer Coat. Perfect for the work week, our trench looks amazing when paired with our versatile Logann Knit Top and black Petra shorts. Let our Parker Earrings add some shine to the cloud line.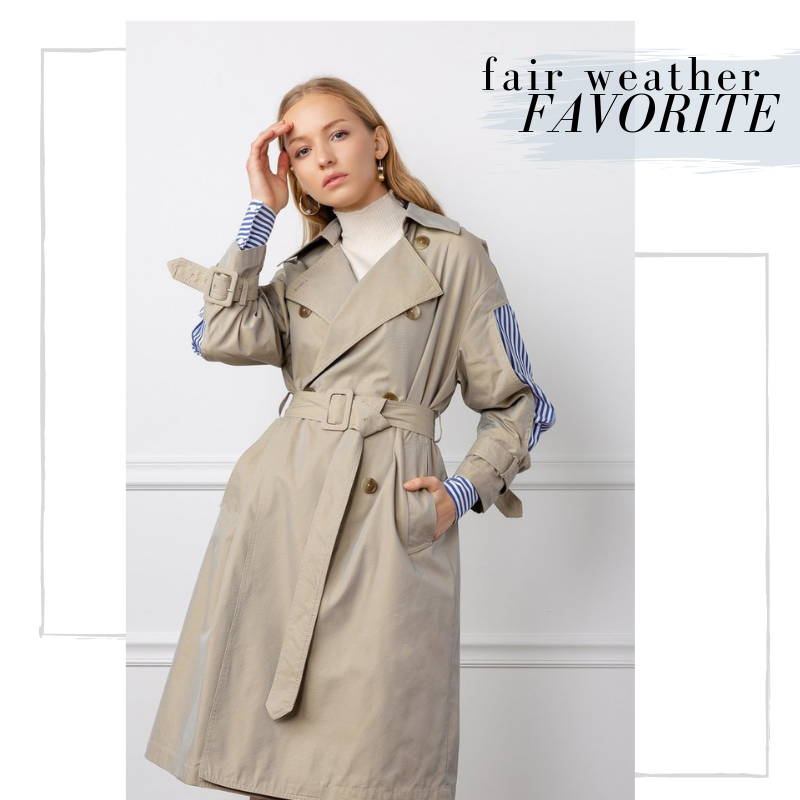 So much more than khaki, our timeless Hildy Coat is sure to be your new favorite thing. Not only is it the perfect neutral trench, but its pop of blue in the sleeves makes it altogether unexpected. Rain or shine, you'll definitely want to don the Hildy Coat. Pair with our silky Keah Top, Cheyenne Pants, and golden Jessica Earrings for added romance.
Amidst the whirlwind of overpriced, uninspired fast fashion collections, J.ING provides a breath of fresh air. Not only do we offer quality designs, but each piece is uniquely crafted with unparalleled attention to detail - detail you can see. Why wouldn't you want that reflected in your favorite coat?
Look your best in a statement coat that commands attention - rain or shine. Shop now.