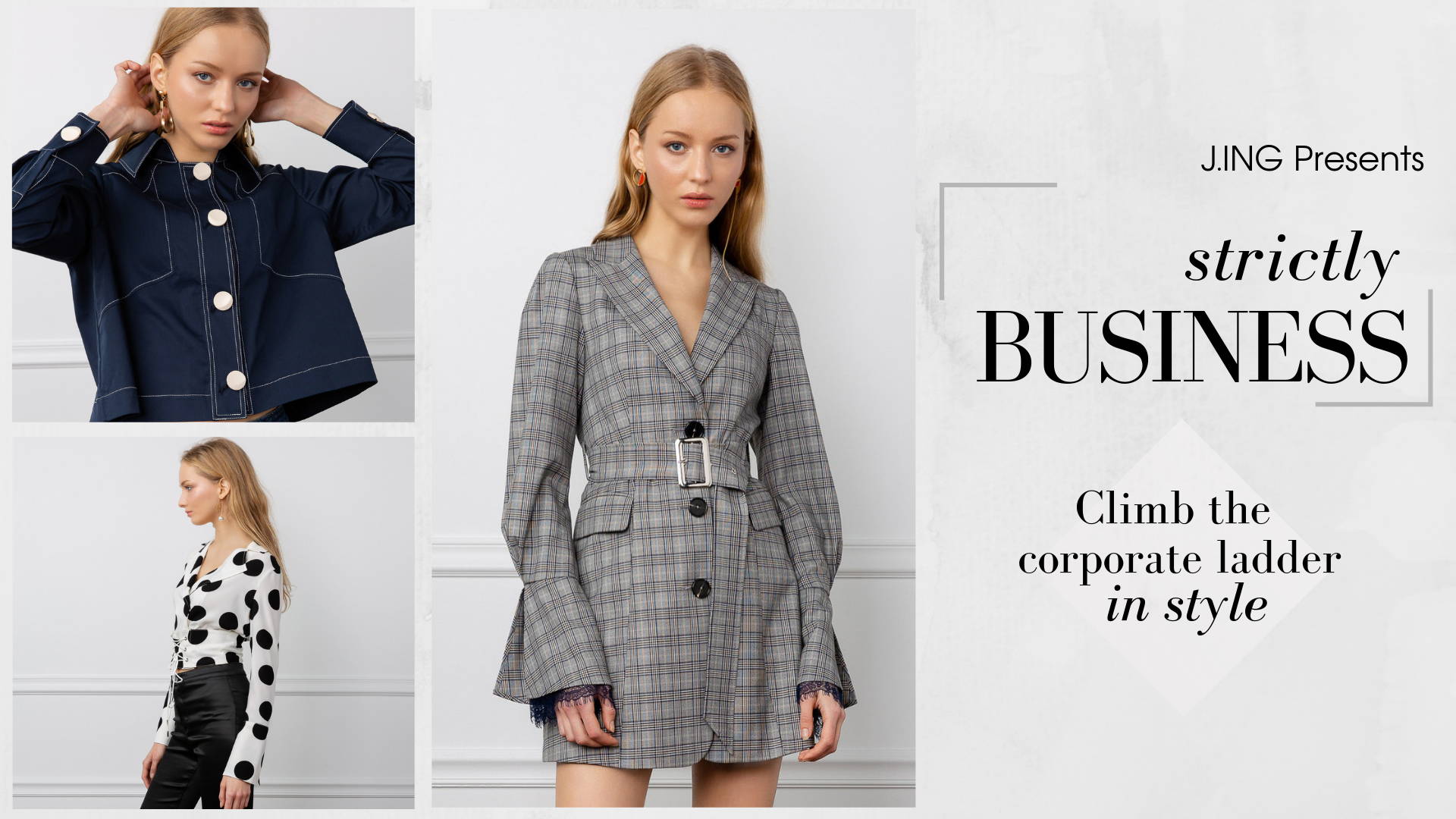 Let your wardrobe speak volumes. Work isn't always easy, but that doesn't mean that dressing for it has to be a chore. Your 9-5, Monday through Friday work routine could use some spicing up, and a new outfit is just the thing. With J.ING's signature workwear pieces, creating a stylish wardrobe for your day job is more effortless than ever. Our new line of workwear pieces is intentionally crafted with impeccable attention to detail, with every piece being thoughtfully designed with the current trends in mind. Show up to the office confident, outspoken, and ready for the work week ahead wearing your favorite J.ING design.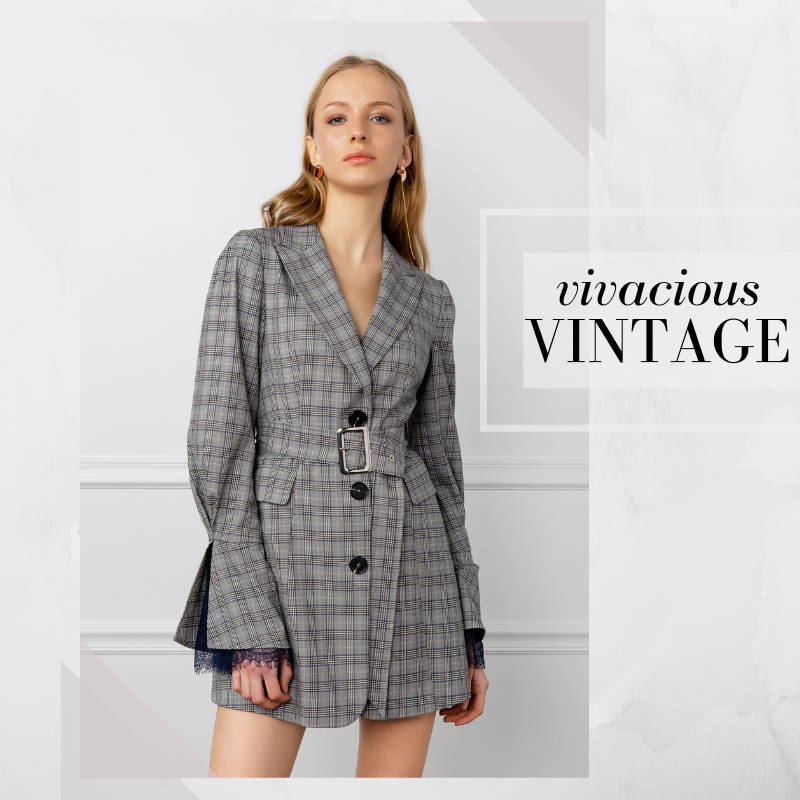 Everyone knows that a trusty blazer is a must for the workplace - but a blazer-dress? Our stunning Malia Dress champions glamorous 80's style with a modern twist. Its structured fit, puffed sleeves, and belted waist make it the statement piece you need to make an impression. Pair it with our geometric Parlor Earrings and sleek Venus Boots for an unforgettable workwear look.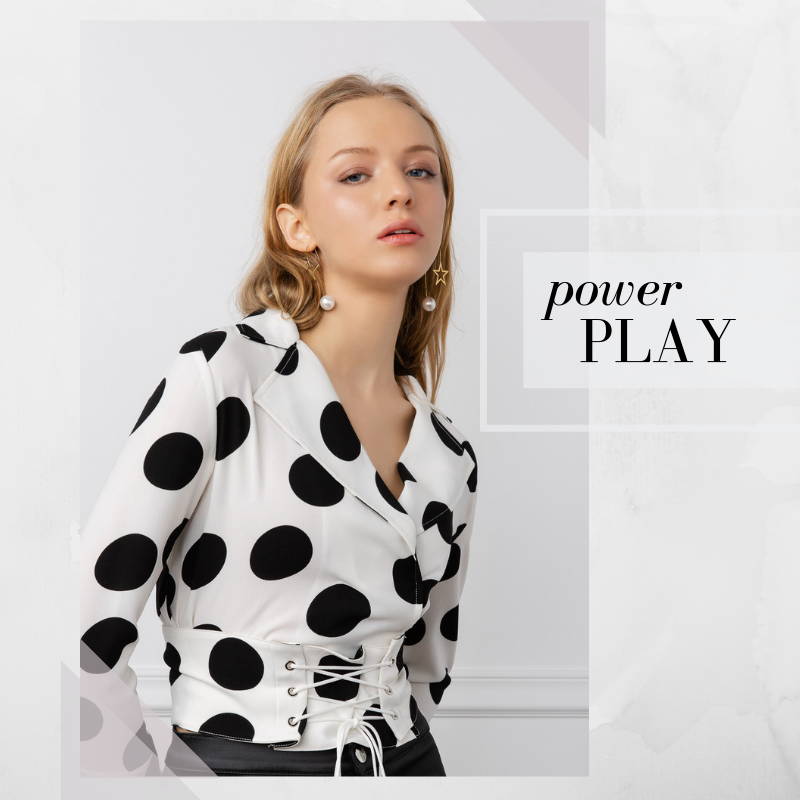 Add an element of play to your corporate closet with our polka dot Louise Top. This unconventional top features an asymmetrical front, cinched waist, and playful pattern for a look that's altogether unique and spring-worthy. Pair the Louise Top with our black Daria Pants, delicate Starla Earrings, and Venus Boots for an artful work look that allows your personality to shine.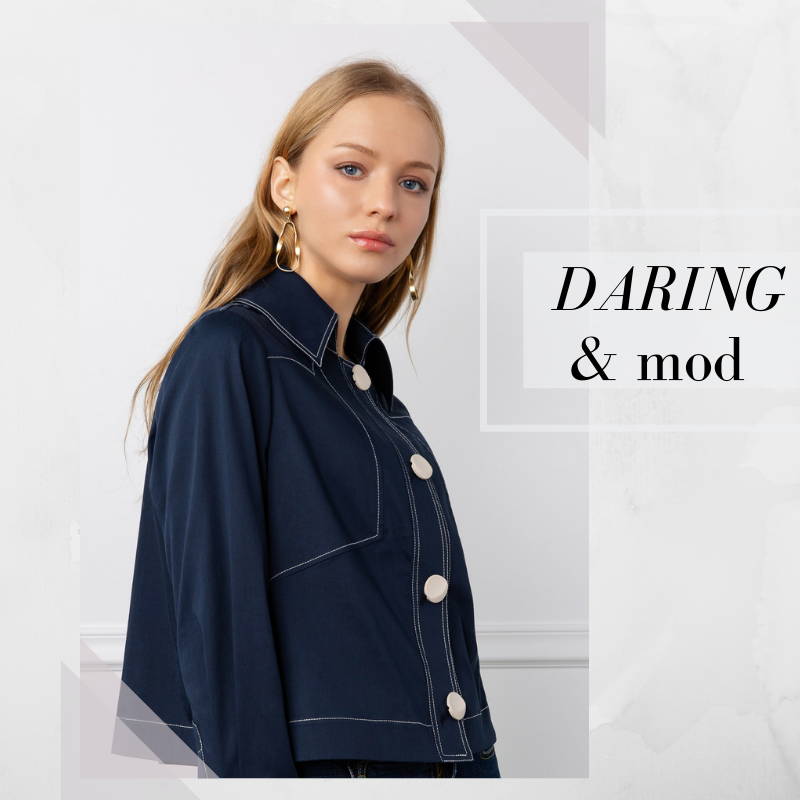 Who knew utilitarian could be this stylish? Our navy Delilah Top will put you in a weekend state of mind- with its relaxed fit, oversized front buttons, and impeccable tailoring. Pair the Delilah Blouse with our glitzy Parker Earrings, dark wash Cheyenne Pants, and neutral Ariana Mules. This is workwear elevated.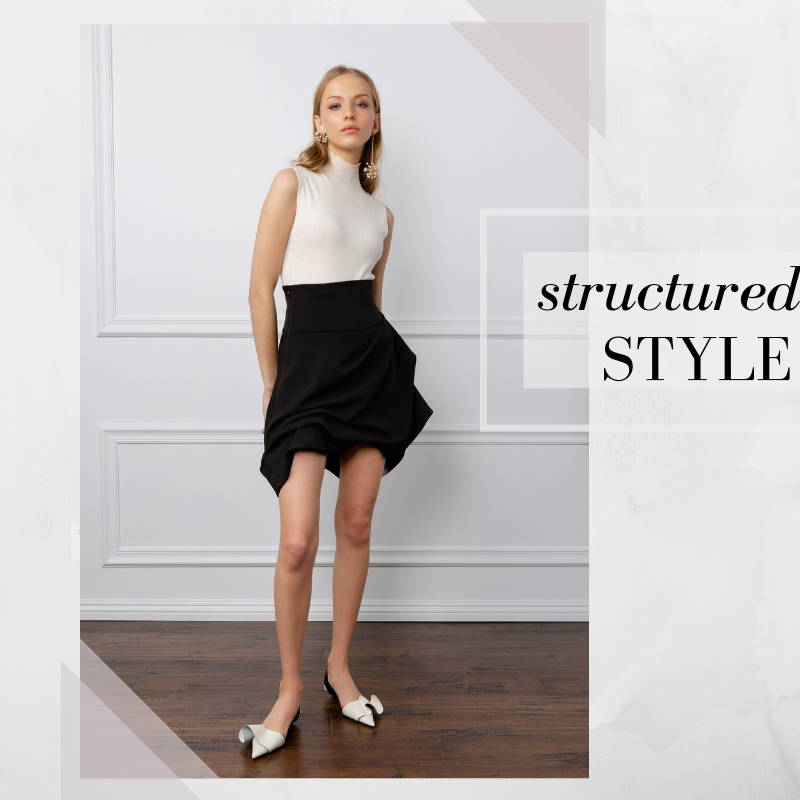 This season, opt for a structured statement piece that commands attention. Our high-waisted Nicole Skirt is not only flattering, but it's the stylish focal point you need to make an impression with your workwear wardrobe. Its delicate ruffles add a feminine touch to an otherwise bold garment. For a cohesive look, pair our Nicole Skirt with our Logann Knit Top, Calypso Earrings, and Wendy Shoes.
Let your work wardrobe reflect your confidence. Work can be daunting, but dressing for it can be enjoyable, intentional, and ultimately - empowering. Shop J.ING's curated selection of swoon-worthy pieces to grace your office in confidence.
Find all your uniquely bold, playful, modern, feminine, and vintage work looks in J.ING's new spring collection.