Garland Garden Dress
Sunny in Spring
White polka-dotted party dress with a tapered waist, balloon half-sleeves, off-the-shoulder neckline & mini length. It's youthful, fun and flirty with a princess feel.
No Stretch
Medium Weight
Loose Fit
Fits true to size: Model is 175 cm. / 5' 9" in height and wearing a size Small.
                  5% Viscose   
                  Lining: 95.4% Polyester, 4.6%Spandex
BUST
If possible, get a friend to help. With arms relaxed at your sides, measure the fullest part of your bust, keeping the tape parallel to the floor.
WAIST
Measure around your natural waist (bend sideways - the crease is it) Recommendation: keep one finger between the tape and your body.
HIPS
Stand with your heels together, and measure around the fullest part of your hips, keeping the tape parallel to the floor.
SHOULDER
Shoulder widths are shorter. Have a helping hand hold the beginning of the tape firmly against one side of the shoulder, perpendicular to the shoulder. Wrap the tape firmly across the bust and back of the shoulder blades so that the tape meets the first point. Where the beginning of tape hits on the tape is your measurement.
HEIGHT
Stand in stocking feet with your feet slightly apart and your back to a wall. Measure from the floor to the top of your head. Your height will determine whether you are PETITE, REGULAR, or TALL.
*Click on the image to view it in full size.
Customer Reviews
Vivian C.
United States
I recommend this product
02/12/2020
my favorite dress of all time
This is such a gorgeous dress that can be worn in multiple different setting. It is a wonderful brunch dress but can also be used for a nice dinner. It fits well and the dress is a good length. You can also style this dress with different accessories from handbags to small backpack. It can be dressed down with sneakers or can be styled with heels.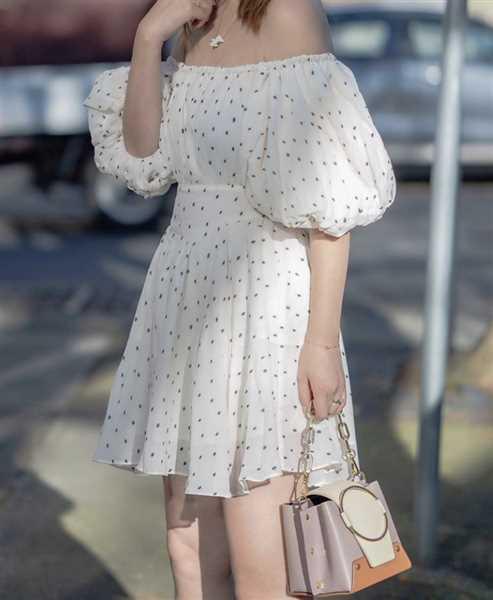 Teresa F.
United States
I recommend this product
11/05/2019
Lovely Dress!
I usually purchase a XS in dresses but purchased this dress in a Size S instead. I don't regret purchasing the S but the dress probably would have fit the waist better in a XS. That being said, the dress is still super flattering so if you're a little unsure about the size, one up is okay! Leaves room for the food baby ;) Love the material and quality! Be careful not to catch the dress on anything (really!!) because the threads will pull.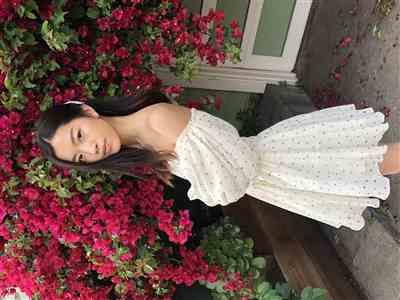 Michelle A.
United States
I recommend this product
Isabel
I recommend this product
Joanna
I recommend this product
06/16/2019
Summer must-have!
Absolutely stunning, perfect dress for summer!